<< Back
Moving Inventory Through Positioning and Promotion
With Samantha Scott, APR, Pushing the Envelope
Keyword(s)
Marketing, Inventory, Promotion, Positioning, Samantha Scott
WALK AWAY WITH: Tips for persuasive messaging, including product descriptions and keywords to use and avoid, and product photography.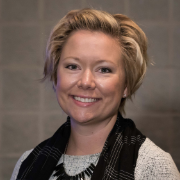 Description
Moving inventory is the name of the game, but did you know that how you present it could be holding you back? In this session, attendees will learn how to best position their inventory and promote it including: Photography best practices, descriptions and positioning (keywords to promote consideration/buying), targeted outreach – existing customer base and new customers, digital tips covering email, social media and forums, plus more!

Thank you for your Gold and Silver MRAA Membership. Please enjoy exclusive, preferred pricing on this, and all MRAA Training content.
Courses in package:
| | Title | Credit Hours |
| --- | --- | --- |
| 1 | With Samantha Scott, APR, Pushing the Envelope | |
| 2 | With Samantha Scott, APR, Pushing the Envelope | |
| 3 | With Samantha Scott, APR, Pushing the Envelope | |
| 4 | With Samantha Scott, APR, Pushing the Envelope | |
| 5 | With Samantha Scott, APR, Pushing the Envelope | |
| 6 | With Samantha Scott, APR, Pushing the Envelope | |
| 7 | With Samantha Scott, APR, Pushing the Envelope | |